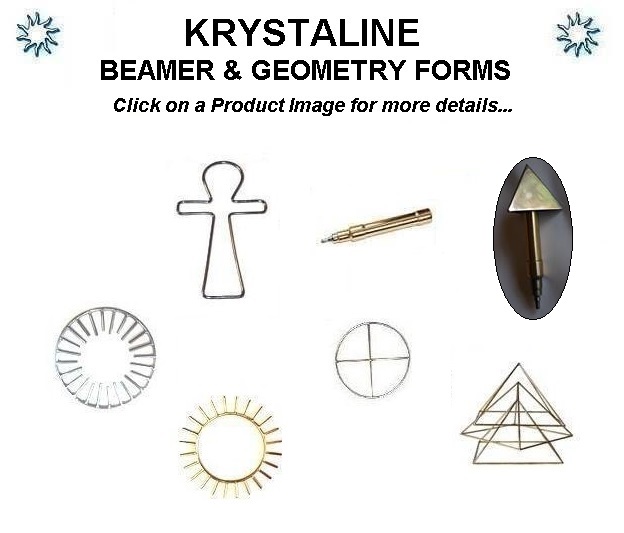 Krystaline Products
Plating
Please note that each Krystaline product is plated with a combination of layered metals. This process is called orgone layering. Variations in the amount of plating and slight defects in the finish are inherent in the plating process. These variations are cosmetic only. Small plating defects do not affect the performance of the product. Only a few molecules of thickness are required to give the orgone effect. Thicker plating would not significantly improve the performance of our products. However, it would significantly affect the cost since we are plating with precious metals. Krystaline endeavors to give you the best product for the best price. Even if certain areas of plating wear through with use, the product will still be functioning. Gold used in the plating process is 24 carat gold. Since this is a soft metal, it can wear over time. A very small percentage of people absorb the gold from the Beamer. These people are low in the gold vibration and thus it is beneficial for them. Gold can be re-plated for a small charge. All products are carefully inspected before leaving the manufacturing facility.
Care:
Clean with a soft cloth and polish as required. We recommend Nu-Finish, Astro Shield or any silicone based polish.
We hope that you enjoy your product.