Ongoing Seminars with Michael Stodola
Michael's seminars will now only be presented at The Devic Centre unless he gets guidance otherwise.
CO-CREATIVE SPACE CLEARING
Formerly
Conscious Co-Creation Deva Experiential "Earth Healing"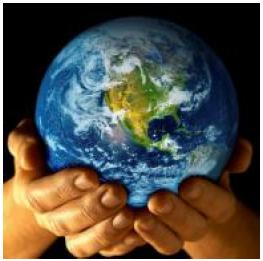 This course has been expanded/revised as noted here.
A two day seminar, where you will experience the new CO-CREATIVE SPACE CLEARING Program. One of Michael's life purposes is facilitating clearing properties and people of disruptive or disharmonious energies. With the help of the "Devic Society for Environmental Harmony", he facilitates this service from a distance. Michael also teaches workshops to empower others to also facilitate this type of clearing. Michael's workshop, which has evolved over 15 years, will allow you to explore various ways of clearing your environment of negative and noxious energies. There are many patterns dissonant to certain life forms and thus natural rhythms may become distorted. These patterns can prevent us from peaceful co-existence with each other and the other life forms with which we share this planet. The focus will be on recognizing that everything is interconnected consciousness and that we can connect with, and communicate with, this unity field. In order to live successfully we must learn to forgo our tendency to demand, and learn the "art of co-creation".
We'll also study geopathic stress which is a term used to describe the energies that tend to disrupt some living systems especially in humans. Some of these energies occur naturally, but many of them are the result of mankind's interference. Our development of technologies and our emotional traumas can lock these negative energies into the land. It is our obligation to help transmute these energies in order to restore our planet's harmony.
Although in simple terms everything has consciousness, there are various terms in use for the many energy fields found in nature. For our purposes we refer to them as "Devas" and "Nature Spirits". In some traditions the Devas are the intellectuals with the plan while the Nature Spirits work towards fulfilling the Deva's plan. This is a human language concept and although helpful is not entirely correct. These non-physical beings can be communicated with and are willing to work with those who respect them. All action in the physical plane begins on the non-physical level. The clearings and adjustments you will learn about in our workshop will be performed on the non-physical level and will have a strong impact on our physical environment.
It would be helpful to read the article section before the course as the articles will help prepare you for the course. http://www.ablecrystals.com/articles.html
By the end of the seminar you should be able to:
Become skilled with neutralizing geopathic stress & negative earth energies.
See how dowsing techniques can find life draining energies affecting your home, workplace, and ultimately your health.
Connect with the "Consciousness of Source", to heal yourself and others.
Connect with "Devas" & "Nature Spirits" so you can clear almost any house, workplace, garden, acreage, etc.
Become part of the "Co-Creative" process for "Earth Healing"
Move from dependency to co-creative facilitation in all you do.
The dowsing portion of this new presentation will be kept to a minimum. Michael will give separate short classes in this area either individually or in small groups as arranged.
Those interested in this seminar please email or phone Michael.
When we have enough expressed interest we will hold a course. Although normally a Friday and Saturday event we would be happy to hold a session mid week for a minimum of 4 people. Times will be 8:30 to 4:30 or 5:00 both days.This class is not suitable for children under 14 and even then they must have an adequate attention span similar to that needed for upper level high school classes. Also attendees will need to find their own accommodation and provide a bag lunch each day. Tea, coffee, water, and some bottled beverages plus cookies and snack bars will be provided at no charge.
The cost is $200.00 + $10.00 gst.= $210.00.
Note Please: All those who attended the original course can take this revised version for half price.
No deposit is required.
Payment accepted at the door by cash, credit card, or interac.
Please RSVP by phone or email to let us know which session date you plan to attend.